Originally I was going to post on Japanese street style, but as I scrolled through images to use, the tattooed Japanese model and personality Eriko Nakao kept coming up. Aside from being wildly interesting to look at for some reason, the petite (5'4", I believe) beauty glows with "weirdness." And it suits her incredibly well: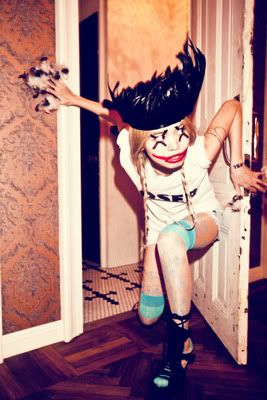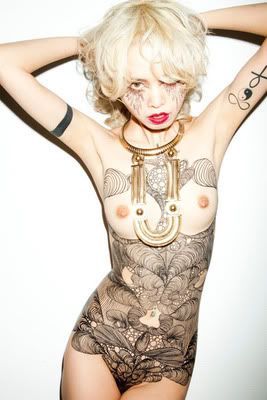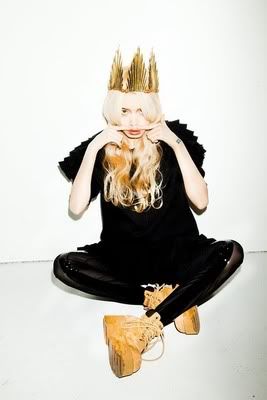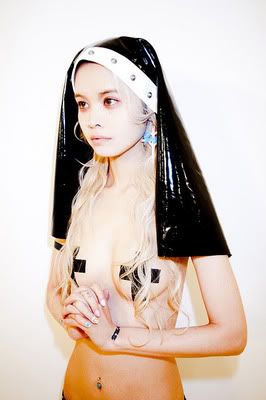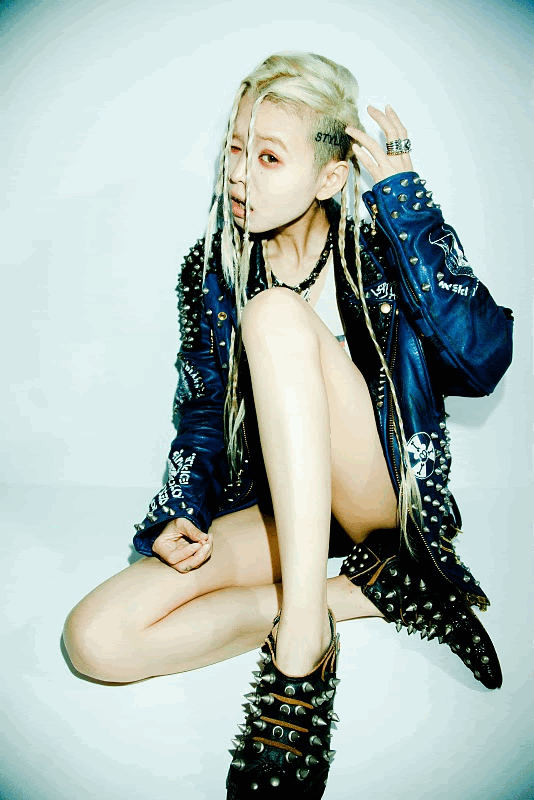 I particularly like the touch of red shadow she sweeps under her eyes-- it makes her look really ill. Or very tired. Or over caffeinated. It's pretty bomb. I guess it's her signature look. As messed up as it is, I think that her waify/sick/weird aesthetic is a huge marketing tool for her-- that's how she brands herself. As an actor (or a performer at all...) you learn that in the industry, consistency is key. You walk into a room and you are you are you are you--it won't take long for people to recognize you. I hate having to play in to human consumerism and the marketing of the self (which frankly is another form of obliterating the self), but it is what it is... You brand yourself, you say "this is me; this is always me."
Honestly, I think it's a good life lesson. Find who you are and
be
that person.
Damn. Thank you, Eriko Nakao, for letting me get all deep n' shit!
Namaste!